Hello and thank you for visiting Better Writing Tips.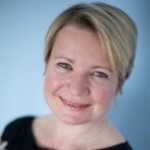 My name is Jakki Bendell, and I help people communicate more effectively. I do this by providing writing skills training to organizations – from grammar and punctuation to reports, blogs and bids. For more information, visit my training website at www.jakkibendell.co.uk I also provide 1-1 coaching to individual clients looking to improve their business writing skills.
I am passionate about helping people reach their goals, whether advancing their career, winning a new job, achieving academic success or launching a new business venture.
Or perhaps just getting their money back from a dodgy insurance company (see the section on Complaint Letters if that's you!)
My aim with this site is to share with you the tips you need to write confidently, clearly and persuasively, and thereby increase the odds of you getting the results you want.
My clients
My clients include engineers, managers, doctors, customer service agents, administrators and recent graduates from all over the world.
I've helped them measurably, sometimes dramatically, improve their written English using the techniques I'm sharing with you on Better Writing Tips.
My qualifications
My educational qualifications include Post Graduate Certificates in both Training Practice and Coaching, and an MBA from Manchester Business School.
I'm also TESOL qualified (Teaching English to Speakers of Other Languages). And I'm an Associate of the UK's Chartered Institute of Personnel Development (CIPD).
My background
I spent over ten years in direct marketing before teaching English abroad for several years in Asia and then Spain. I returned to the UK in 2007, becoming a corporate trainer/coach in the outsourced financial services sector, specialising in business communication skills.
Today I am self-employed and live in Brighton with my husband. We enjoy walking, sailing and swimming in the sea (when it's warm enough!)
I hope you find this site useful, and that as you improve your writing you get better results at work, at home and in your studies.
And please do feel free to keep in touch via the form below!
Jakki