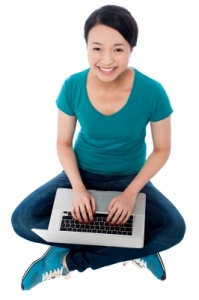 Are writing skills letting you or your business down?
Do you want proven tips and techniques, explained in plain English, that will help you write more quickly, confidently and persuasively?
Then you've come to the right place.
I'm a business trainer and writing coach, and for the last ten years I've been helping people achieve dramatically better results from their writing. More about me
The tips I want to share with you are easy to learn and quick to apply. They will help you refresh your knowledge of grammar, punctuation and style – whether or not you learned them formally at school.
You will also find practical techniques and resources for writing important letters, CVs, resumes, emails and business documents.
Better Writing Tips will help you:
Be more productive and achieve better results with your writing.
Discover proven, practical tips to quickly improve your written communication skills.
Find material to coach or teach others to write more effectively.
Update your knowledge on modern English usage – the rules you need to follow and the ones you can safely ignore.
Share your writing tips and questions with me and other visitors to the site.
Write more effectively
Whether you're writing to sell, complain, ask for something or persuade, you are more likely to get your message across if it is clear, to the point and unambiguous.
It doesn't matter how good or bad you think your writing is. Students, trainers and professional writers alike will find tips here that will help them write better.
Don't forget to visit my Better Writing Tips blog for regular updates and tips. And sign up on the right to claim a FREE 14-page bonus report on the most common writing mistakes to avoid – The Seven Deadly Writing Sins.
So why wait? Follow the links below or on the left sidebar and start getting better results from your writing TODAY!
Better Writing Tips blog  features updates, news and articles on all aspects of writing.
Business Letter Examples and Email Tips Business letter examples and tips to help you write the perfect business letter.
Complaint Letter Write a complaint letter and get your money back. Follow these tips to get the results you want.
Cover Letters Cover letters are a critical part of your job application. Ensure you get them right with these easy-to-follow tips.
Tips on Writing a Resume or CV These tips on writing a resume or CV are based on what employers are really looking for. Follow this link to get that interview.
English Grammar Tips English grammar – need to know tips for letters, emails, essays, resumes etc
Punctuation Made Easy Poor punctuation can mess up your message. Look here to avoid the most common mistakes that stop your message getting through.
Spelling Tips and Strategies Top tips and techniques for spelling success, whatever your level of confidence.
About Jakki Bendell and Better Writing Tips Writing tips, tools and techniques to help you get results from your everyday writing.
Contact Contact me at Better Writing Tips
YOUR Writing Tips Want to share your writing tips, ask a question or make a suggestion for the site? I'd love to hear from you, and I'm sure other visitors to the site will thank you, too!

Image courtesy of stockimages at FreeDigitalPhotos.net